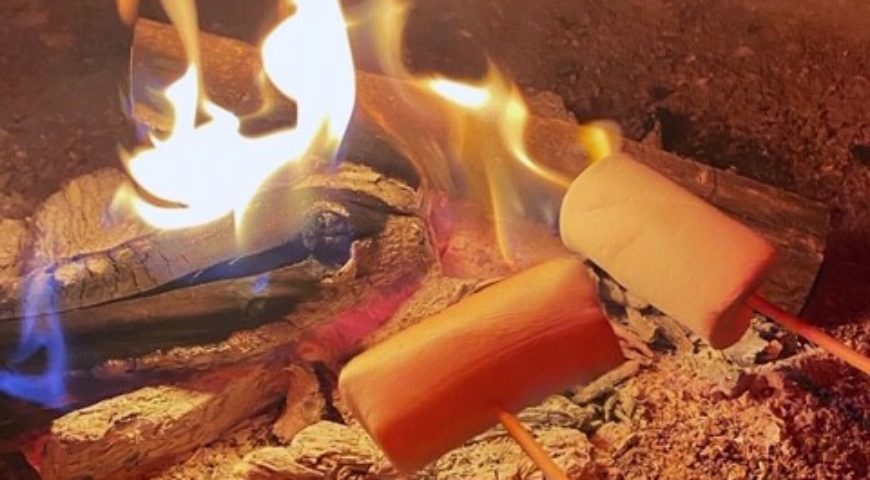 Our holiday vs Corona – 4
After our amazing drive trough the mountain pass we arrived at Spreetshoogte camp site, again a fabulous campsite, on top of a cool plateau.
Our campsite is in the middle of nowhere. A 25 minute walk from the reception, with nature all around us. Each campsite has its own outdoor shower and toilet facility.
Warm water is provided by means of a wood fire underneath the watertank. This is always been our preferred way of getting hot water. Make a fire and heat the water to the right temperature, we just love this!!
On the farm they have Hartmann Zebra, Springbok, Hartebeest, Baboons and many more animals which we did not see during our stay here.
The whole place gives you peaceful mind. No wifi, no aeroplanes, no cars but just nature sounds.

At the reception you have a poor Wifi signal. So, time to relax, no distraction of constant Corona news.
After dark we make a campfire and roast marshmallows, with the sound of nature all around us and an incredible bright sky, full of stars, so bright, we do not see that back home.
The Milky Way looks endless from here.
The next day we contact the people back home and hear there will be one last KLM flight, on the 26th of March. The flight is heavily overbooked as it seems. What should we do?
We decide to try our luck to get on this flight. Things are changing rapidly in Namibia, the reason is the Corona virus.
Going home means we shorten our amazing holiday and we will not be able to see more things in this much appreciated land.
We do have a few days before we need to be back at Windhoek airport so we decide to go to Swakopmund, on the Atlantic coast.
They call it a very German city, where the houses look like German craftworkhouses and many locals still speak German. Namibia used to be a German colony.
The road leads us into the dessert and the road to Swakopmund is long, straight and boring, but again so different from what we have seen before.
Some places along this route are far from boring so we stop to photograph these hidden treasures.
We arrived in Swakopmund late in the afternoon so we decide to stay in a lodge instead of finding a camp site and prepare everything for the night.
Our little house at the lodge stands on poles in a dry riverbed, with a view on the ocean.
The sound of the ocean is a comforting sound, it reminds me of my youth when I lived on a small island in the northern part of the Netherlands. The island is called Terschelling.
The city is empty, hardly any stores are open and no people in the streets. Normally it is a very touristic and busy place.
We eat Schwarzwalder Kirschtorte at Anton Café, where the locals speak to you in the German language which feels very strange, hearing a local man speaking German in Africa.
We see Dolphins playing in the sea, while enjoying a cocktail on a terrace on the pier.
The next morning someone told us that a Dutch couple has a confirmed KLM flight on the 4th of April. When we check this online, we are able te rebook our tickets and again everything changes.
On this flight there are still open seats, so again we make a change of plans. We decide to stay 1 more night in Swakopmund and leave the next morning in the direction of Etosha, one of the biggest National Parks in Africa.
It is about the size of the Netherlands and has an abundance of wildlife.
We are exited, Etosha here we come!!